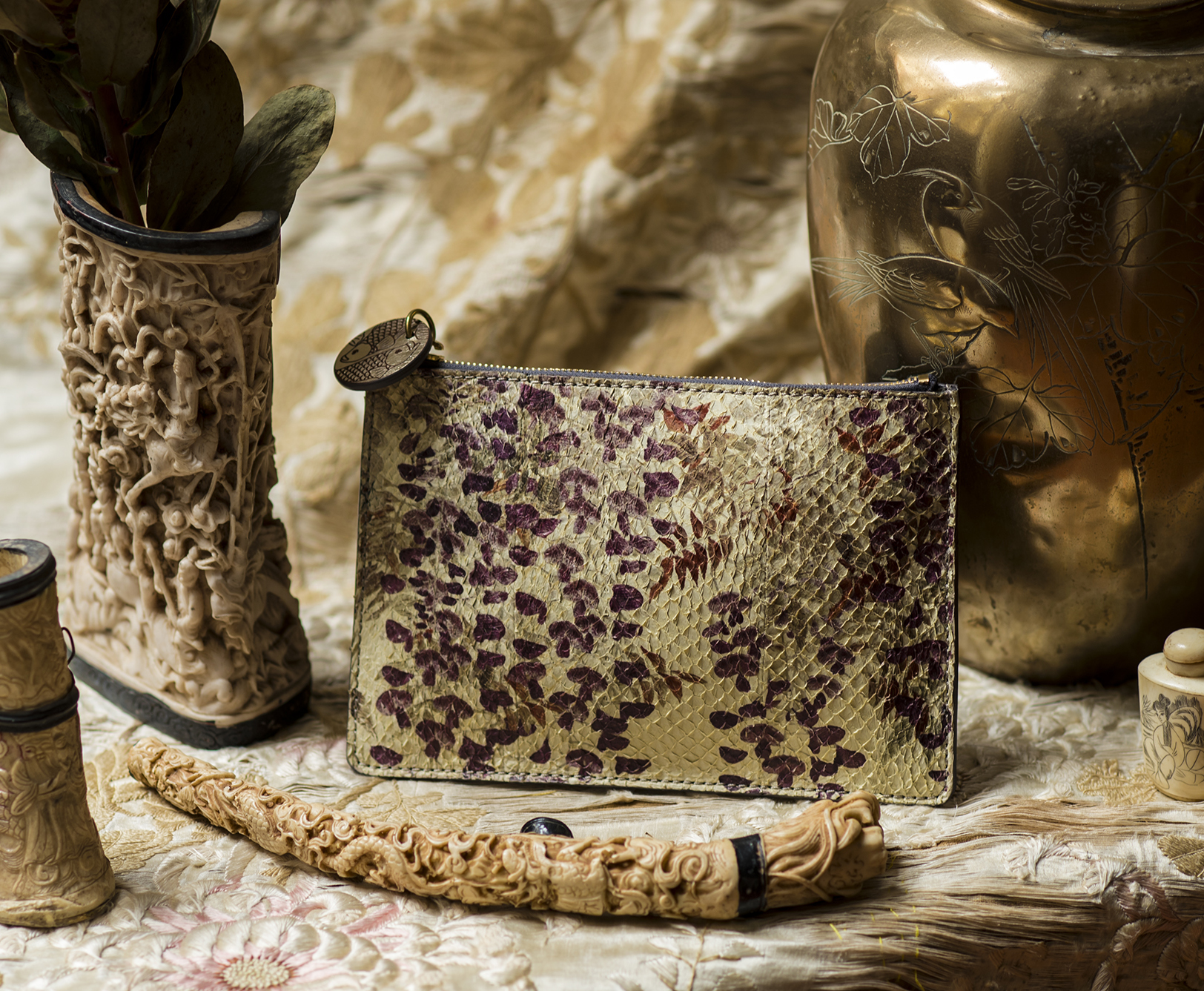 WORTH PARTNERSHIP
Funded by European Commission, EASME, under (COSME 2014-2020). The project has brought access to financial funding, market exposure and mentoring for the team. UK based fashion designer Elisa Palomino has joined with fish leather manufacturers Atlantic Leather and Campomaggi & Caterina Lucchi Spa to develop a Fish skin leather accessories collection to increase the use and sustainability of fish leather in the luxury fashion industry.
Making leather from fish skin is an ancient craft historically used by many Arctic coastal cultures.
Fashion has recently assimilated the use of fish skin by aboriginal people as an innovative sustainable material due to their low environmental impact.
Fishskinlab presents a clutch collection inspired by the principles of sustainability. Fish leather is a by-product of the fishing industry, uses ocean food waste, offers outstanding longevity and is highly biodegradable. The production process at Atlantic Leather makes use of renewable hydro and geothermal energy, combining traditional tanning techniques with the latest technologies.
The aim of the project is the preservation and dissemination of cultural heritage connected with fish skin. The collaboration is a fine example of an innovative way of linking the preservation of traditional knowledge and culture and the development of relevant fashion items taking in consideration the sustainable limits of the planet's natural resources.
The project emerged from a personal design interest in the potential use of fish skin leather as a new alternative raw material for the fashion industry .

Elisa Palomino developed for Christian Dior and John Gallliano the first garments and bags produced with fish skin leather in 2004. Since then, the has not been much development on this material apart from sporadic use by Nike or Prada.
The project aims to promote that luxury brands engage with the use of fish leather in their collections.
The project will produce new fish skin finishes for the luxury industry and small leather goods made out of fish skin leather.
https://www.worthproject.eu/project/fishskinlab/
https://www.youtube.com/watch?time_continue=3&v=2GV27W_DMhk&feature=emb_logo
DAIWA INDIGO DYE FISHSKIN WORKSHOP
HEZHE FISHSKIN CRAFT WORKSHOP